A leading UK golf course, the Notts Golf Club, now benefits from cutting edge fire protection thanks to the installation of more than 100 wireless fire devices from Hyfire's world-leading Taurus range.
Better known as Hollinwell, the Nottinghamshire club has been located at its current site since 1901, since then it has played host to tournaments including the John Player Classic and the Open Championship Final Qualifying. The 18-hole course is listed in the UK's top 50 and its historic buildings once played host to many famous players including Enid Wilson, a pioneering women's golfer who was a three-time winner of the British Ladies Amateur Golf Championship.
"With a variety of different building types on site, including some dating back almost a century, this was a challenging install project mainly because of the age and traditional features of the buildings," said Gavin Clarke, Head of Fire at PWP Fire & Security. "Working closely with the Hyfire team, we were able to specify a system that was installed in record time, with almost zero impact on the original staircases, ornate ceilings and cornices of the Hollinwell clubhouse".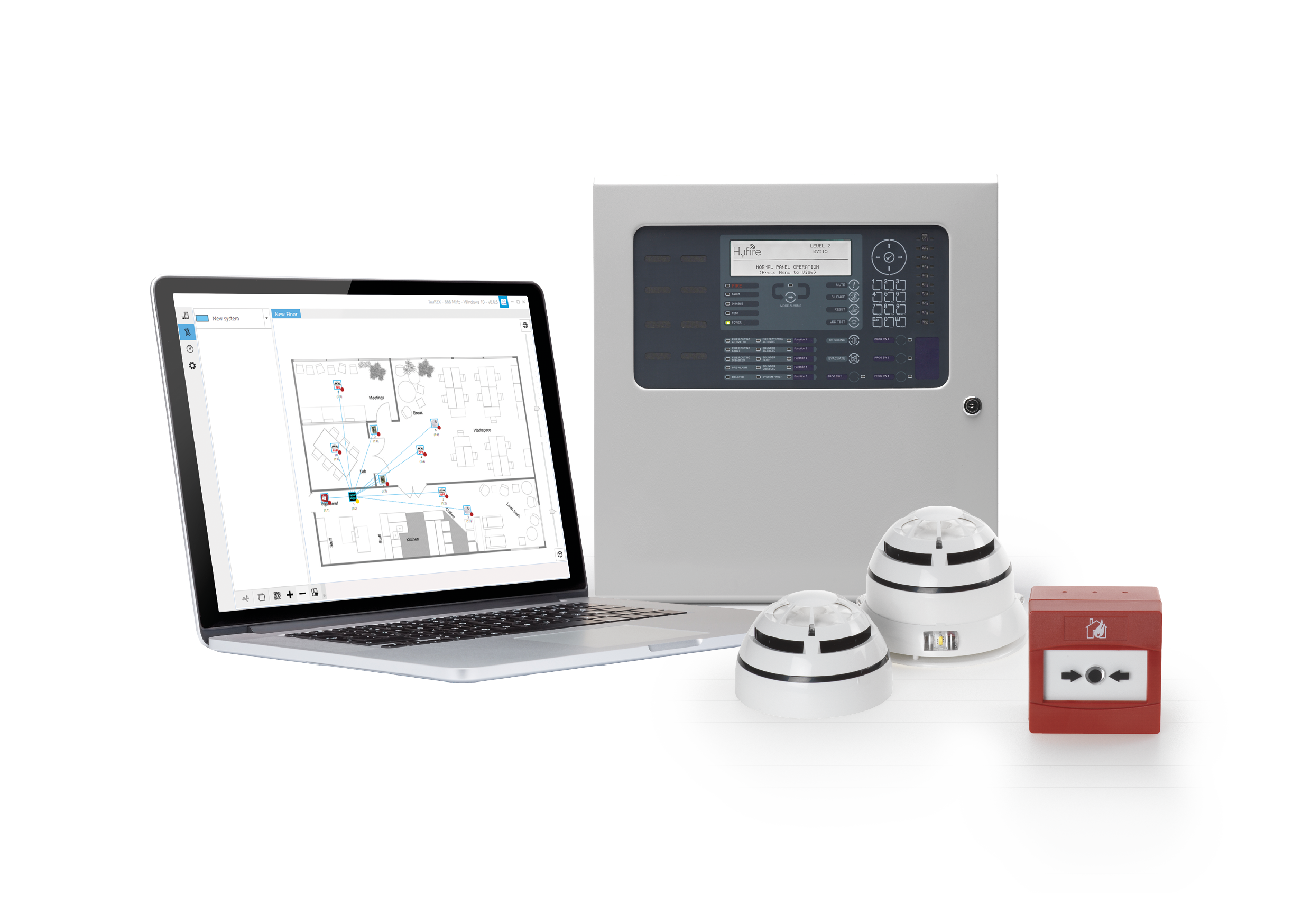 "The brief was to achieve a complete overhaul of the existing life-expired fire system with minimal disruption to site operations, staff and visitors. We achieved this and more, with an Advanced Go single-loop panel linked to wireless devices, specified using Hyfire's TauREX software. These were pre-programmed offsite and installed in minutes, with around 90 percent less cabling than a traditional wired system."
Chris McGregor, Regional Sales Manager – East & Ireland for Hyfire, commented: "A golf club is busy throughout the day, with members playing and socialising, so it makes sense to limit the impact of a fire system installation as much as possible. By selecting the Hyfire Taurus range, the team at PWP were able to offer a product that is every bit as good as a wired alternative, but with a multitude of built-in advantages. With fire installers under pressure to deliver systems more quickly and efficiently than ever before, wireless is rapidly becoming the default choice."
David Holmes, General Manager at Hollinwell, said: "As one of the UK's premier golfing venues, Hollinwell is always busy, so we wanted to make the replacement of the fire system as smooth as possible and ensure the new system would give us the flexibility to deliver our future refurbishment plans with the minimum amount of disruption. When PWP suggested a Hyfire wireless system, it soon became clear that it ticked all of the boxes and the installation experience lived up to expectations. So far, we have been very impressed with the performance and reliability of the system."